Why 100s of customers ditch their old moisturizer for our balm
IT WORKS!

Repairs extremely dry skin and delivers all day hydration, resulting in skin that looks and feels healthy. Our body butter cream was specifically designed to be a better alternative to raw shea butter and our customers keep coming back for it.

Our Recipe

We only use 4 ingredients, striking the perfect balance between being heavier than lotion yet lighter than Shea Butter alone. It goes on smooth without and sticky or tacky residue.

We're Affordable

We can't replace your daily moisturizer if we overcharge and squeeze every dime out of our customers. Only paying $19.99 for ingredients like Organic Coconut Oil and Organic & Fair Trade Cocoa Butter is a steal and our customers know it!
Vitamin E Boost
Our moisturizer is enriched with Non-GMO Vitamin E Oil to provide additional benefits for your skin. Vitamin E is known for its antioxidant properties, which help protect the skin from environmental damage and promote a youthful appearance.
Made Just For You
Our body butter cream is specifically designed as a better alternative to raw shea butter. It's rich, creamy texture helps to lock in moisture all day. We took the benefits of raw shea butter, cocoa butter, and coconut oil and made a body balm for everyone with dry skin.
Ethical & Pure
Our moisturizer is vegan, fragrance-free, and cruelty-free. Feel good about using a product that aligns with your values. Experience the goodness of skincare that is ethical and kind to both you and the planet.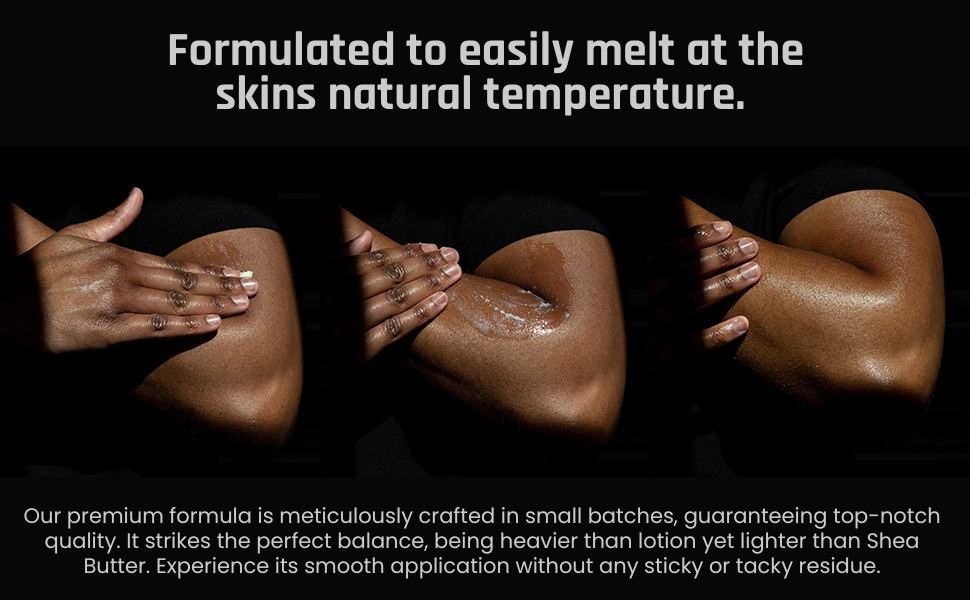 Reliable Formula
Our moisturizer boasts a meticulously crafted formulation that effortlessly melts into your skin at its natural temperature. Experience the ideal consistency for ultimate absorption and hydration.
Shop Now
F.A.Q.
Can Women Use It?

Absolutely! Our product is for everyone with dry skin. It's called Brothers Body Balm, so that the men know they can use it too.
What are the ingredients?

We only use Organic Coconut Oil, Organic & Fair Trade Cocoa Butter, Shea Butter*, and NON-GMO Vitamin E Oil.

*Our Shea Butter suppliers work with local women led cohorts in Ghana that can't afford the official organic or fair trade labels.
Does your moisturizer contain any added fragrances?

No, our moisturizer is fragrance-free. We believe in keeping things simple and natural. While we don't add any fragrance, our product does have the natural chocolatey smell of cocoa butter.
Is your brand black-owned?

Yes, we are proud to be a black-owned skin care product brand. We build products for us, by us. Our moisturizer with shea butter cream and unscented body butter at its core helps to keep our skin glowing.
How long does a jar of moisturizer typically last?

The longevity of a jar of moisturizer can vary depending on usage. However, on average, a jar should last approximately 1-2 months with regular daily use.
Is your moisturizer suitable for all skin types?

Our moisturizer is specifically designed for people with dry skin. However, its natural and gentle formula makes it suitable for most skin types. We always recommend patch testing before applying it to your entire body.
Hear what our customers have to say...